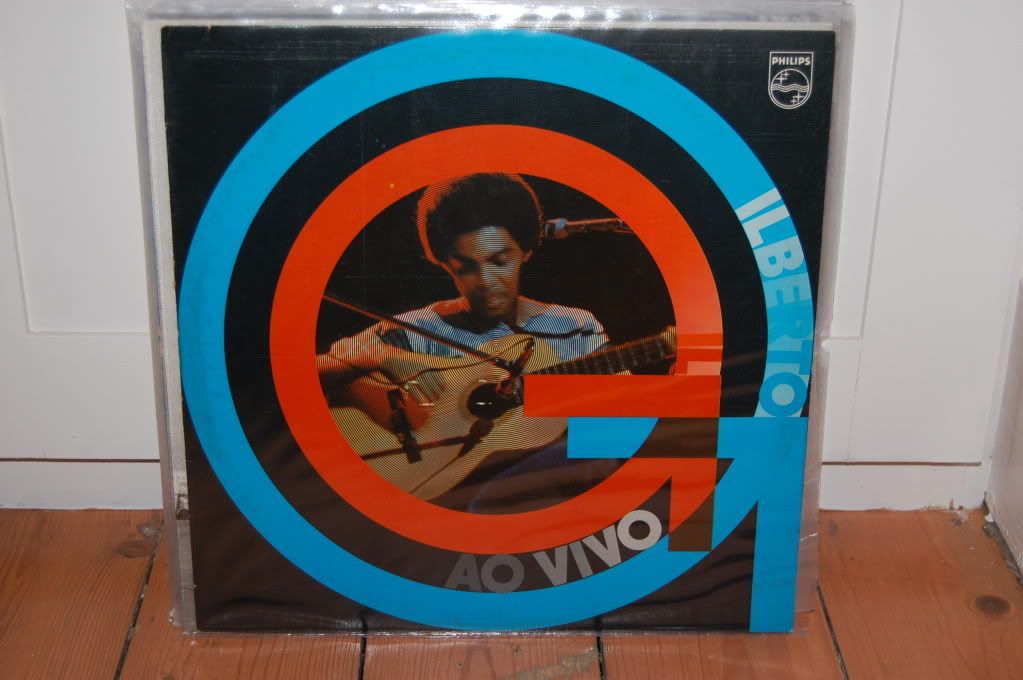 Chance, fate, luck - strange and wonderful things.
Like many of his compatriots Gilberto Gil has put out a lot of records which are self titled and this can sometimes make it tricky to know which one is which unless you can see the covers.
So I bought on line what I though, was a copy of the record he made while in London in exile.
Imagine my surprise which this turned up! I hadn't even heard of it before. So I contacted the seller and he just said that I was lucky and that was that!
And he was right because this is an increadibly record.
Recorded during a concert in Sao Paulo in 1974, if it wasn't for the crowd noises you could be forgiven for thinking that it was a studio album - the musicianship is that good.
As far as I can tell none of the tracks here appear elsewhere - but do correct me if I'm wrong.
Backed by a small band Gil is at the very height of his musical abilities. It must have been a wonderful concert.
His band is soft and subtle but electric - electric organ, guitar and bass. Gil's voice and acoustic guitar together with some imaginative percussion keep proceedings from getting too rocky. Indeed throughout the record there are elements of bossa, samba, xate and jazz which fuse together to make a truely unique music.
The main focus however, is Gil's warm, assured voice. It is the central element in every song, the musicians really just providing backing for the voice with few solos and little improvisation. His scatting and falsetto keep each song alive with unexpected twists and turns.
One can see why so many Brazlian musicians became part of the US jazz-fusion scene. They were already used to taking different musical styles and mixing them up and the level of their musical ability was such that they could play jazz as easily as any other style.
Favourites are Abra O Olho where he accompanies himself on acoustic guitar and manages to be completely spellbinding, and the funky Menina Goiaba which starts slowly but ends at a furious pace that is perfect for dancing. The set closes with the very funky and cool Heroi Das Estrelas. It sounds as though the band were at last waking up after having provided polite backing for the earlier songs and were suddenly in the mood to get down.
Its just a shame that more of the concert wasn't captured - unless of course he only played for about half an hour!