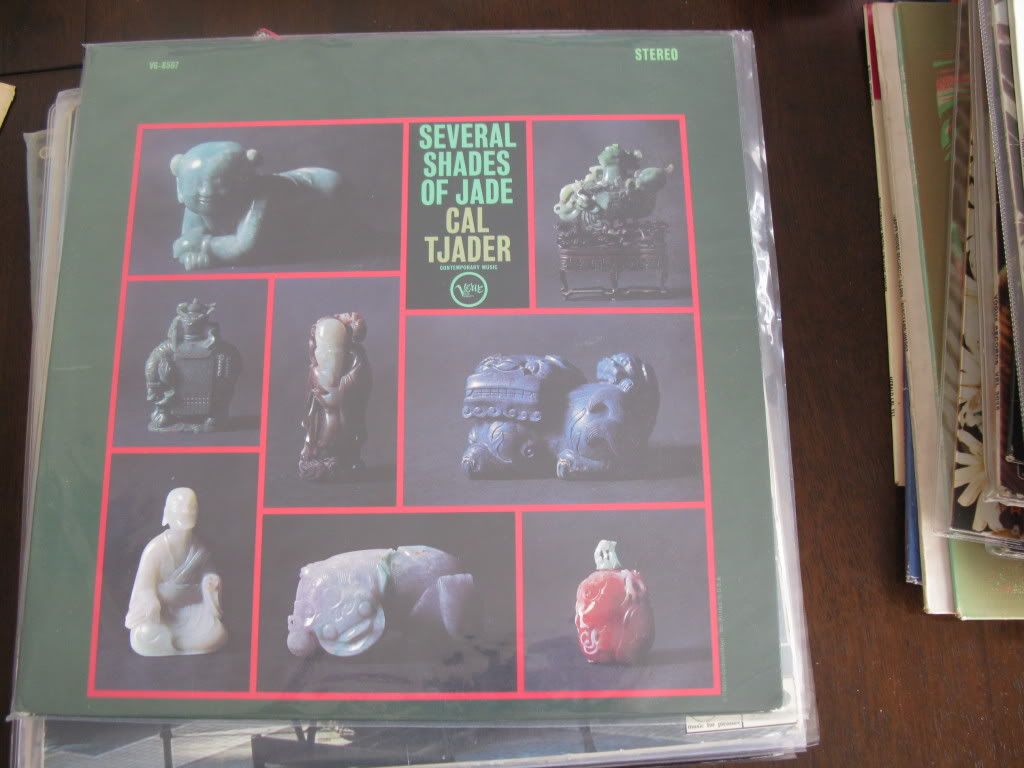 I love this record but I'm not really sure why.
Tjader, the most famous latin musician from St Louis, is always a favourite of mine. He sometime comes under fire for being a bit too 'pop', and somehow not being authentic.
I'm not so sure. Just listen to his records with Eddie Palmieri and tell me that Tjader hasn't got the chops. Fiery stuff and no mistake.
Which brings us to Several Shades of Jade. Why did Cal think that he should ditch Latin America for Asia and the Middle East? Perhaps we will never know for sure but I wonder if Lalo Schifrin had anything to do with it.
Schifrin, from Argentina, recorded a number of latin-jazz and bossa records as well as arranged for Xavier Cugat. You might have thought that a collaboration with Tjader would have led to more sounds for 'south of the border'. However, Schifrin was always an experimental and adventurous musician who wrote Paul Horn's Jazz Mass (read about it
here
), and went on the conduct and produce for the likes of Jimmy Smith, Dizzy Gillespie and Stan Getz amongst others. Schifrin was never afraid to stretch out.
Just don't expect any authentic sounding music. This is music for people who don't know what the music of Asia and the Middle East sounds (or sounded) like and don't particularly care.
In that regard it is a purely exotica record.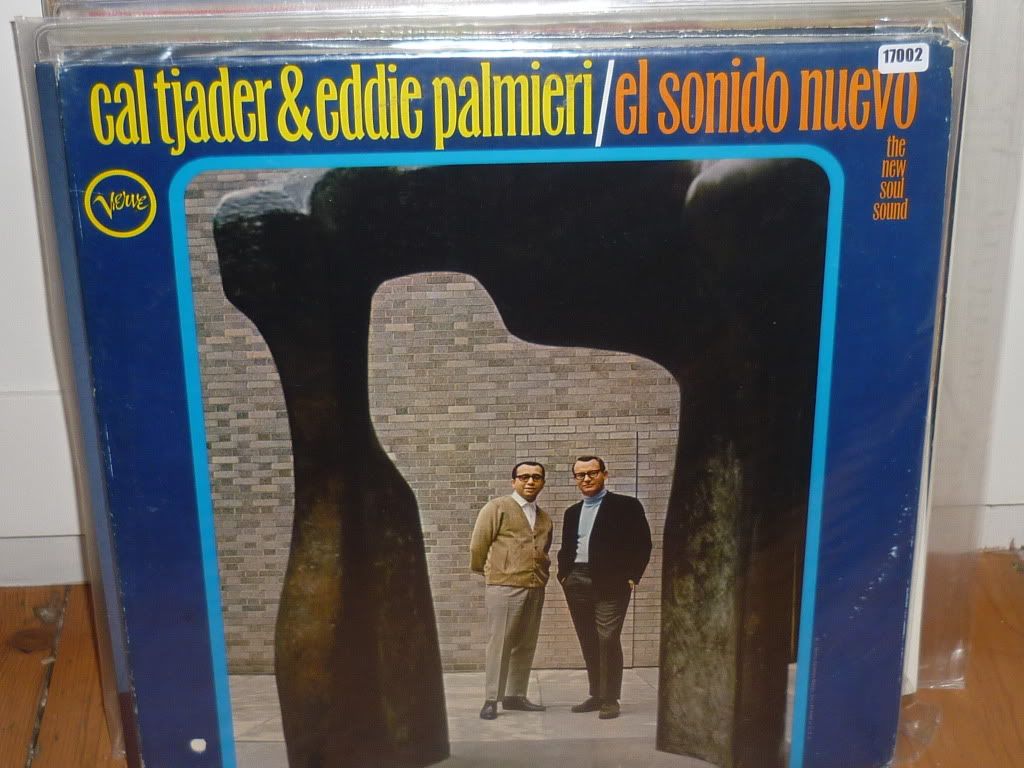 Like the music of Les Baxter, the music on this record owes as much to the movies as it does to a study of 'traditional'music.
As one might expect given Schifrin's later success as a film and TV composer, there is a definite filmic quality to this record. I suspect that this is helped by the crack team of studio musicians that appear here. Almost all of them veterans of film recording sessions, but also coming from jazz roots the likes of George Duvivier, Clark Terry and Urbie Green help give the music its swing and funk. Tracks such as Borneo and Horace Silver's Tokyo Blues could be used in any crime or spy show of the period without turning any heads. Perhaps Tokyo Blues has a little too many crashing gongs for the average New York cop but the horns provide cop show punch.
And, of course, Tjader plays his part too. When he really lets go (and starts to sound like the brilliant Latin player he was) he adds, just the right amount of attack and flair. When it doesn't work, the music starts to slip into middle of the road exotica territory. Song of the Yellow River has Tjader playing like a fiend while the band race to keep up with him. The 'Chinese' into and outro are, perhaps, slightly unfortunate.
However, the highlight of the record is the song the kicks it off - Fakir. A somewhat spurious 'Middle Eastern' theme is beefed up by think heavy drums until Cal takes control. Awesome stuff.
A great example, to my ears, of the permeable line between exotica, jazz and soundtracks. If you can find the original Verve gatefold so much the better.