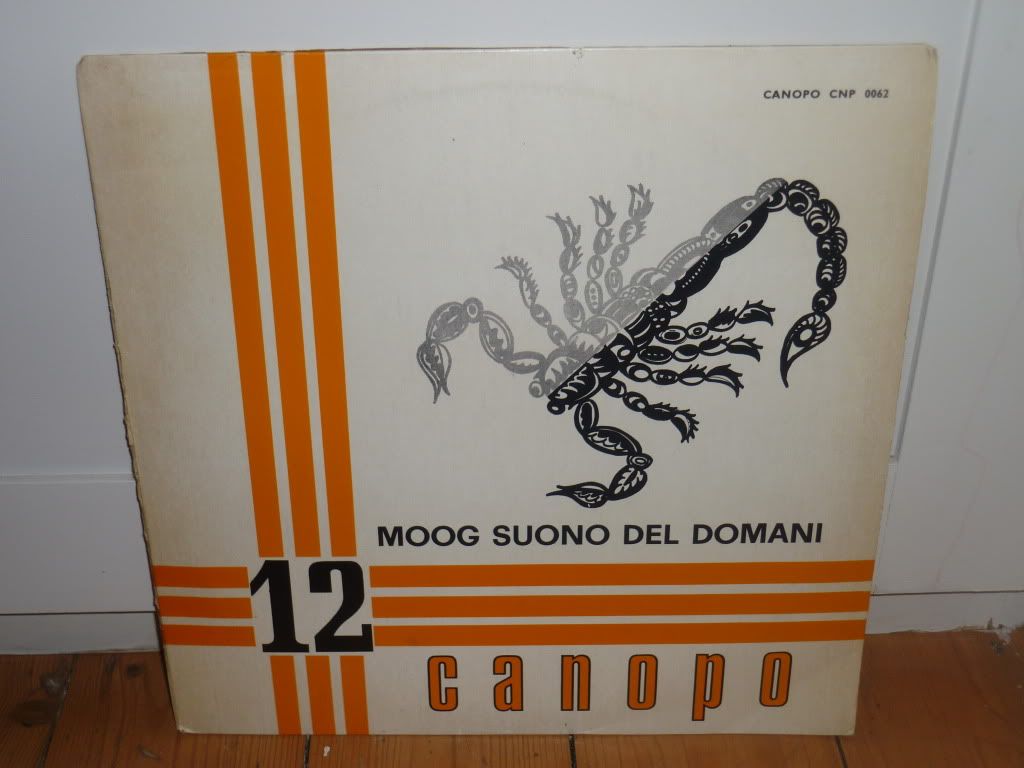 During a recent trip to Paris I found this in a dodgy shop on Montmatre. Amidst scratched Blue Notes and overpriceds 80s 'wave', nestled this record.
It had to be mine!
As we all know Pat Prilly was a pseudonym for Jean Jacques Perry.
This music is the sound of the future - or at least the future from the perspective of 1972.
For some reason it reminds me of Zardoz, the film with Sean Connery wearing strange pants. I don't know why, as none of the music was used in the film, but that's just the weird way my mind works.
Here is the track list - and mouthwatering it it too:
Side A
1. Treno Sperimentale
2. Canali Di Marte
3. Misteri Del Cosmo
4. Irrealta
5. Musica Dell'Infinito
6. Vibrazioni Magnetiche
7. Viaggio Nell'Incoscio
8. Cardifonia
Side B
1. Uomo 2000
2. Il Nulla
3. Altitudine
4. Frontiere Dello Sconosciuto
5. Elettrosintesi
6. Mondo Del Futuro
7. Psycho
As the notes on "Questo disco che vi proponiamo non contiene alcuna musica tradizionale ed e stato interamente realizzato con sonorita di orgine elettronica utilzzando uno strumento rivoluzionario: il sintetizzatore Moog."
Listen for yourselves here
Apologies for the odd pops - but that's what you get with vinyl!